Antinol®️ fast facts
Supports joint health and mobility
Helps support skin and coat health
Supports healthy cell function
May help support cognitive abilities
Excellent tolerability even with long-term use
What is Antinol®️?
Antinol® is a concentrate of green-lipped mussel oil with over 90 different fatty acids, including omega-3 fatty acids, packed in an orange-red capsule. Green-lipped mussels are processed in our state-of-the-art extraction facility within two hours of being harvested to preserve their active ingredients. The mussels are stabilized and freeze-dried before undergoing our in-house unique supercritical fluid extraction technique. This technology works without the use of heat to protect the active ingredients. The result is a highly pure, high quality oil contained in Antinol®.
Contains no mussel powder
What is Antinol®️?
Discover the Antinol®️ difference

Scientifically backed

15+ peer-reviewed
Lectures + public studies
We are aware that the pet food supplement industry is full of myths and exaggerated claims. Our founder was determined to create a supplement for his dog that was of the highest quality and clinically proven to work.
We have more published and submitted clinical studies than any other osteoarthritis supplement in the world - so you can be sure you are buying a product that is clinically proven to work.
Up to 90% of pet owners have noticed a difference in their pet's mobility while using Antinol. We are sure that Antinol will also help your pet.
Unlike other products , Antinol does not contain mussel powder. Mussel powder is a waste product of our production process. Our proprietary extraction process concentrates the fatty acids in the capsule, which is why each capsule contains 20 times more fatty acids than freeze-dried mussel powder.

20x more fatty acids

as mussel powder
Proprietary extracted
concentrated oil
Consistent
Sourcing + Farming from New Zealand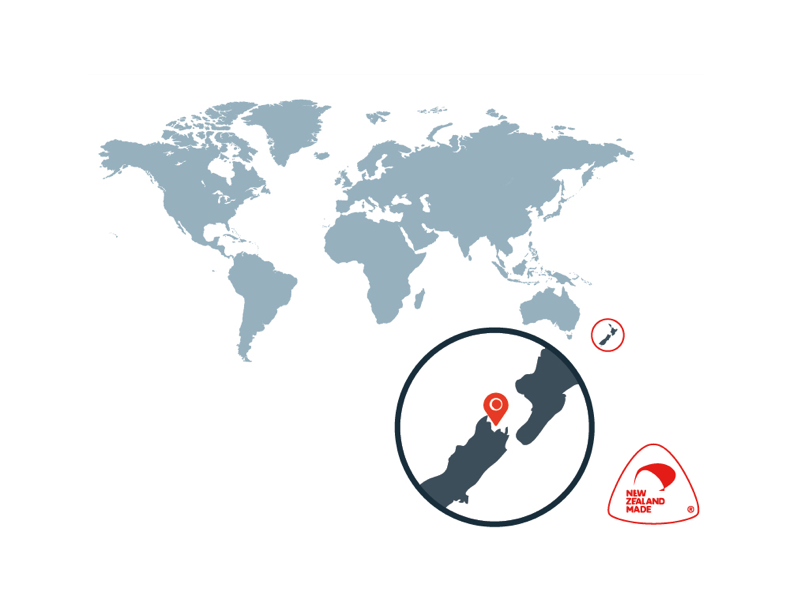 Marlborough Sounds in Marlborough, New Zealand
The Marlborough Sounds are located at the tip of New Zealand's South Island.
The winding waterways are ideal for the sustainable farming and harvesting of green-lipped mussels. 70% of all mussels farmed here are used exclusively to make Antinol - a gift from Mother Nature that we have harnessed in its most potent form to transform the lives of pets around the world.
Tierbesitzer weltweit vertrauen darauf
0.0
74

reviews
Davina
Perfect for three - Our three cats eat Antinol for breakfast every day so easy to administer and highly recommend.
Sue
Big Difference - My Bryn seems to be doing really well. His physiotherapist is also impressed. I will continue to use Antinol for dogs.
Marion Petrou
Lovely Lenny - My vet recommended using Antinol to help my furry friend's elbow mobility.
Nicky
Really works Great! - My cat eats them right out of my hand.
Tracey
She wants to run and play again - I was amazed and very impressed. Isha is an 11 year old Eurasian and with physical therapy and hydrotherapy he stays relaxed and mobile. It was Ishas' physiotherapist who suggested trying Antinol. She is happy with herself, wants to play and romp and has her mobility back.
Sarah Ross
We love Antinol! - I like to give my dogs something for their joints as mine are sporting dogs and they are quite active. After some research I decided to use Antinol. It's so quick and easy, my dogs take it with no problem. My 10 year old is definitely more alert since taking Antinol. The fur of my two dogs also looks better since the change. I love that a subscription is offered as it means I don't have to keep thinking about ordering! We recommend Antinol to everyone!
Mick
Recommend to our friends - We are very satisfied and will recommend this to our friends for their dogs
LindaFrancis
Yummy! - Very happy - dog takes it as a treat. Great!
Karlie Heyrman
Ideal for large breed cats - I've been giving my cat Antinol for a few years now and I'm very happy with the improvement every day.
Ken Davies
Very effective - Antinol was recommended to us by our son who is a veterinarian. After trying the starter kit we will definitely order again.
Nicole Coe
Loving his work - Tayto is happy, active and his coat is super shiny. As a gun dog and show dog, Tayto gets to do what he loves most: work.
Sue F
Nice to see its alive! - Antinol is awesome - Bryn is alive and no longer rusty. That's nice to see. His physiotherapist was also impressed. I will definitely continue treating him with this product.
Neil E
Preferably. Together. Addition. Product. Out of. There. - No other nutritional supplement supports your furry best friend better.
Helen B
Complementing as part of a multimodal approach - She is bright, engaging and has good mobility. I'm so glad I gave her Antinol and will definitely continue.
Sue M
Still go! - Zeke is still walking twice a day at the age of 15, thanks for an excellent product.
Emma
Simple Little Pill - It's a very simple little capsule that my dog tolerates very well.
Toshiyo
Great - Since taking Antinol, her coat is very shiny.
Jenny L
Energy Levels - I love that Antinol is a small, easy to swallow capsule and I no longer have the struggle of shoving a large pill down his throat. I always recommend Antinol.
Suzanne
A new lease of life - His eyes are sparkling and his coat is in great condition. Even in cold, frosty weather he enjoys life and goes for walks.
Sue
So pleased - She looks brighter, very happy and like Belle used to be. I'm so glad because she's a very special, loyal friend. I recommend Antinol to many dog owners as I truly believe this product does what it says on the tin. Anything to help our beloved family members.
Mark
Can't recommend enough - Antinol was recommended to me by his vet. I can't thank her enough. We go for a walk three times a day and the neighborhood cats and squirrels are scared. Thank you for giving me my dog back.
Carrie Ann Selwyn
Great product really really helps my GSD - allowing me to give Dodge the extra support he needs for his Hoopers training. The tournament loops he wins and the empty food bowl show the product is tasty and helps maintain his condition.
Patricia James
Her normal self again - She's happy and playful, her old self. The vet is happy with Antinol and I have already recommended it.
Catherine T
Great Effective Product - Brilliant Product!
Thank you Shirley
Always punctual delivery as part of a regular 3-month order, thank you
No, back to something else! - Greta
Antinol is by far a better and healthier option. Thanks to a friend who recommended it
David Cuthbertson
It's a fantastic product
Ann Lee
Antinol changed my girl's life a lot.
Money Well Spent - J Rees
As described in the guide, it takes some time for the effects to kick in. Be patient, it takes a while for it to build up in the body!
Very happy - Sue
I have a Jack Russell Terrier and a Leonberger who are taking Antinol and are doing fine on it.
Hillary McCallum
I've been using it for the last two years on my spaniel who has had two operations on his elbows and has gone through two seasons of hunting without lameness.
Excellent - Tanya
We have found Antinol to be an excellent joint supplement.
Very good service - Uma
I can't thank you enough for your service.
Alle Trustpilot-Bewertungen anzeigen